Home Improvements to Help Increase Your Home's Resale Value
---
Guest post by: Brittany Fisher-Financiallywell.info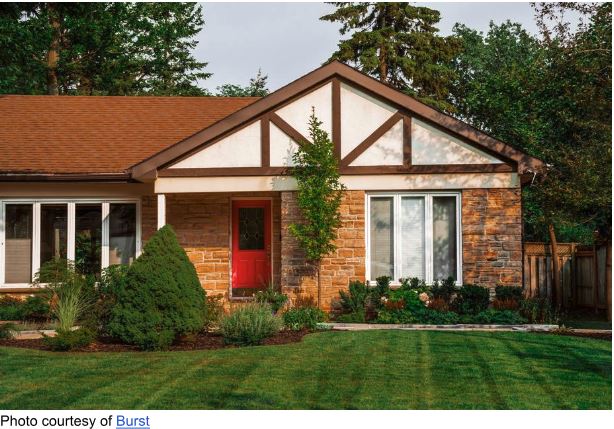 When it comes to home improvement, repairs, and renovations, the costs can add up.
Homeowners have been spending record amounts of money on repairs and renovations in
recent years. Understandably, many homeowners are uncertain of where to start. The end goal
is to repair anything major, increase your home's resale value, and (hopefully) not break the
bank in the process.
It's important to do some research and prioritize which home modifications make the most
sense to do first—if at all. Here are some home improvement tips that can actually help increase
the resale value of your home.
Energy Efficiency

Recent studies from UC Berkeley have shown that buyers are willing to pay more to purchase
homes that have solar panels. As the cost of solar technology has dropped, it can be worthwhile
to install solar panels on your home. This not only improves your home's resale value,
according to the New York Times, but it also lowers your energy bills while you are still residing
in the home.
Kitchen Upgrades
The kitchen is the most important room in the house these days. In addition to being the location
in your home where you'll spend your time cooking, eating, meal prepping, and sipping coffee,
it's also a modern gathering place for friends, families, and loved ones. Perhaps this explains
why people are so interested in a home with a gorgeous, spacious kitchen. Homeowners are
spending large amounts of money on kitchen remodels, and it's paying off.
Roof Repairs
Of course, the kitchen isn't everything. If your home needs major repairs, such as a leaking roof
or a malfunctioning HVAC system, those should take priority over any aesthetic upgrades. "If
the roof is leaking, buyers won't get beyond that," realtor Ron Phipps recently told HGTV. "I
don't care how awesome the kitchen is."
Roof repairs are one type of home modification where it's better (and safer) to leave it to the
professionals. Once you've decided to repair or replace your roof, you'll want to start searching
for a reliable, reputable roofing company in your local area. Although your budget should
certainly be a concern, you'll also want to take special care to avoid roofing scams while
replacing your roof.
You might start by asking your homeowner friends, relatives, and neighbors for local
recommendations. Avoid companies that use high-pressure sales tactics. Only use companies
that clearly list their total costs of labor plus materials in their roofing contracts. By following
these proactive steps, you can help avoid becoming one of the many homeowners who fall
victims to roofing scams each year.
Neutral Colors
If your walls haven't been painted lately, it might be time for a fresh coat. Just be sure to choose
a neutral color! Paint colors and supplies are fairly cheap, and painting your walls with a fresh
coat of neutral paint can have a large return on investment for your property. Avoid colors that
are too loud, too dark, too bright, or too bold, which can distract potential buyers.
Don't Overdo It
When most new homeowners think of investing money in renovations or modifications, they're
probably daydreaming of granite countertops and an all-new bathroom that would make most
Pinterest boards jealous. Surprisingly, these aren't always the types of renovations that will
increase your resale value or provide ROI. Forbes realty experts recommend focusing on only
making the 20 percent of upgrades that will add 80 percent of your home's value. That way, you
won't get so carried away that you accidentally price your home out of your neighborhood's
resale value.