Luxury Homes Embrace Increasingly High-Tech Future
---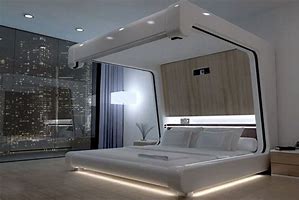 Last week, word arrived about a newly constructed luxury home that sold for an "undisclosed" multi-million-dollar sum. Since the closing was an ocean away, that news would normally not have been of special interest here in Macomb County. But the Australian mansion's sale was noteworthy not only because of how quickly it was snatched up (only three days after listing) but because of the breadth of advanced electronics it included.
The Aussie web site news.com reported that the seven-bedroom tri-level luxury home had been listed for auction in March (that's how homes are sold Down Under) with the public invited for a 30-day inspection period. To the surprise of all, "within hours" after the well-heeled buyer took a single tour of the place, he snapped it up. The home's noteworthy attributes were its abundance of "new-age" features—an abundance of built-in electronics that were, as its builders modestly described, "tech-savvy." To promote the property, appropriate electronic media were engaged—including an outdoor electronic signboard announcing the sale and playing videos of the property.
It's a long-standing trend for Macomb County luxury homes to increasingly incorporate advanced electronic features, yet this property's remote-controlled toilets and bidets in the guest rooms, as well as the master, reflected an unmistakable "all-in" approach. A partial list of some of the other features included keyless entry and lift access, a full house air conditioning system allowing individual room settings, remote controlled motorized blinds, and a driveway with undisclosed security features, among others. The home theatre was iPad-controlled, as was the outdoor entertainment terrace. All-in-all, it made for one serious tech-savvy home.
Although there is no doubt at all that today's Macomb County luxury market is headed in the same direction, I have to suspect that there were some less-publicized features that factored into the speedy sale. Italian porcelain tiles, state-of-the-art finishes, "custom joinery" and an overall "meticulous attention to detail" were all evident from the photos accompanying the news story. It concluded with the agent granting that overall, the high-tech inclusions were only part of "a well-built masterpiece."
Macomb County luxury homes increasingly include electronic features that are part of 21st-century life—but it's the underlying quality of any property that sets it apart. I hope you'll call me when thinking about buying or selling one of our own local Macomb County masterpieces!