Macomb County Home Sales Could Reflect National Turnaround
---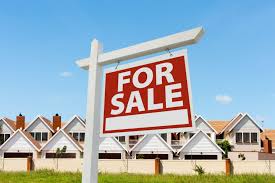 A couple of storylines have dominated national real estate news outlets for more than a year. Macomb County homeowners who are less industry-focused have been hearing the same thing from the national news media, too. Last week, they both staged a partial about-face.
The storylines are interconnected. The dominant one dealt with the national trend toward a weakening in the number of homes being sold. About a year ago, both new and existing home sales numbers began to falter. This wasn't enough of a drop to cause genuine consternation—but it was persistent enough to generate headlines.
The reason that potential Macomb County home buyers and sellers weren't overly concerned was partially due to the second storyline, which focused on the fact that fewer homes were being offered for sale. That seemed to be a reasonable explanation for the falloff in the number of closings, rather than an underlying loss of public confidence in the value of residential real estate. More evidence was the continued rise in prices paid.
Last week came word that, for the first time in a long while, a change of direction was in the wind. On a month-to-month basis, both trends reversed. According to the press release from the National Association of Realtors®, the Pending Home Sales Index for January registered "a strong rebound"—rising 4.6% above December's levels.
"Homebuyers are now returning and taking advantage of lower interest rates," according to the NAR's Chief Economist. This was noteworthy—for months, Dr. Yun's pronouncements had sounded considerably less optimistic.
The same release registered the first apparent reversal of the inventory pinch. Gauged by the number of properties tallied nationally by realtor.com, in January, the number of residential properties listed for sale grew by more than 14,000.
Neither of the two turnarounds was gigantic from a statistical point of view, yet they did portend good things to come, at least in the NAR's view. It's hard not to agree with that opinion. Incomes are rising faster than home prices in many areas. If mortgage rates hold steady and job creation continues, all trends should combine "to boost home buying." All in all, these could be enough to nudge undecided Macomb County homeowners into joining what is traditionally Macomb County's most active home sales season. If that's your inclination, I hope you'll give me a call!